Guest blog: 1Rebel's Ride & Reshape Trainer
The gyms are reopening their doors on Saturday 25th July and that means the nation can finally venture outside of their living rooms and gardens for a decent sweat. How can we get back into the swing of things though now that we're heading back to normality? Here are some tips to maintain your fitness post lockdown
Routine
As we head back into our usual routines and our schedules fill up with work commitments and social plans, it might be a struggle to squeeze in a workout. Try setting calendar reminders at the beginning of the week so that it's easier to stick to your workout regime. It might even be fun to bring a friend along to a gym session to keep yourselves accountable.
Walk where you can
Avoiding public transport where you can may seem like a no-brainer in the current climate but if you're close enough to walk to your destination, not only is it free, but it's a great way to strengthen your heart and keep on top of your joint health. Walking outside can also help lift your mood and make you appreciate your surroundings. It's a win win!
Excercise classes
Group exercise classes allow you to enjoy the benefits of a workout without having to think about the routine itself. In a class setting, you're a lot less likely to cancel your workout or walk out midway. Besides the variety, great music and professional equipment, you've always got your own qualified trainer cheering you on, alongside a room of other gym goers keeping you going. It's an environment designed to help you enjoy the workout so that you'll feel more motivated to come back week after week. 
Set realistic goals
Setting smart realistic goals makes it a lot easier to maintain your fitness. If you've only just taken up running and you've immediately promised yourself to run an ultra-marathon in 8 weeks, you'll just set yourself up for disappointment. Focus on one goal at a time, start small, and work your way up from there. If you're unsure where to start, speak to a trainer at your gym or fitness class to help you out.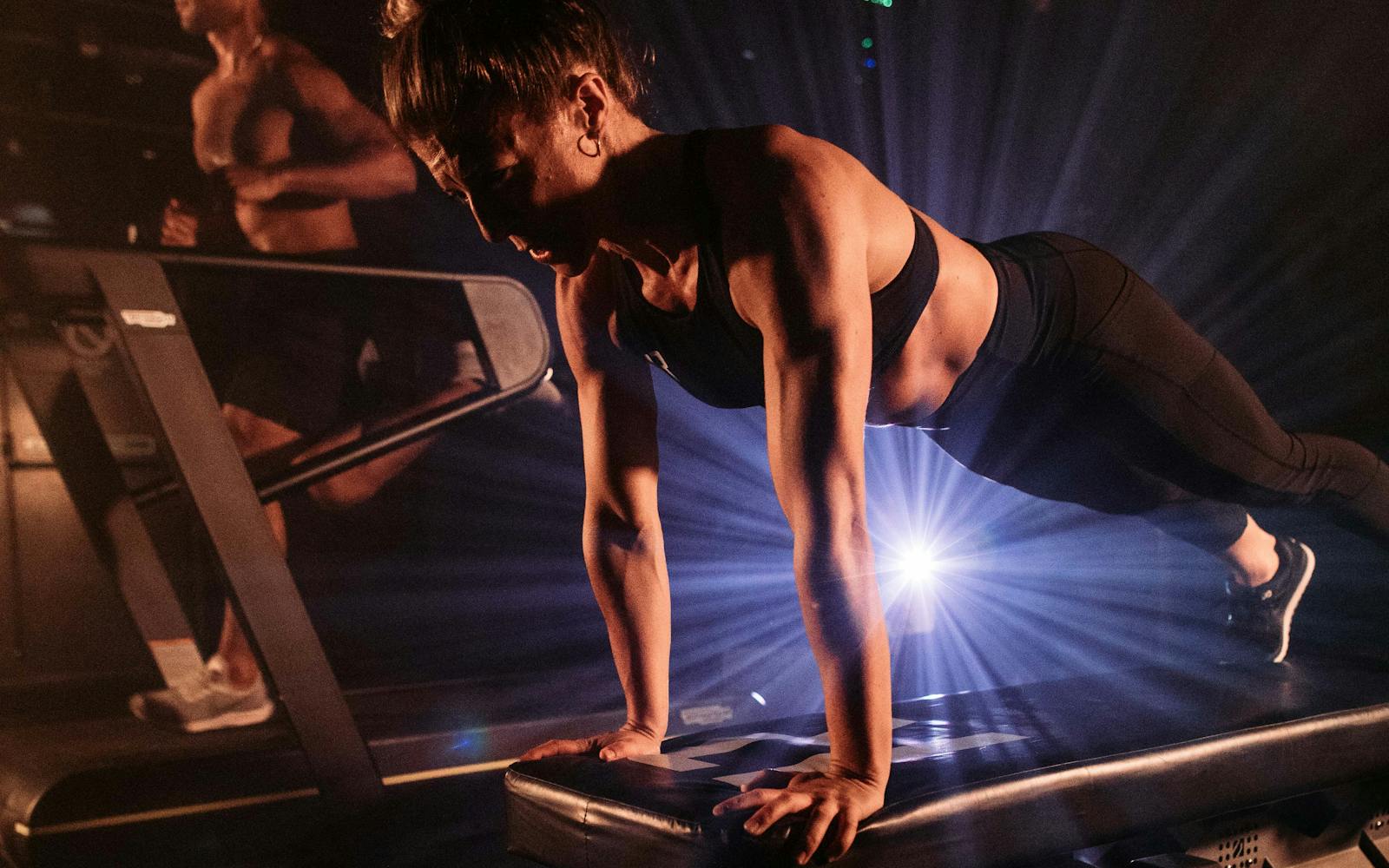 Be patient and do the things you love
If you've been a little out of practice over lockdown, there is absolutely no shame in that but your body might not be able to do exactly the same amount of work as before, so be patient with yourself and allow yourself to rebuild speed, strength and stamina, slowly. Always stretch and recover between sessions and try not to be disheartened about what you can't do. Allow yourself to be proud of where you currently are and to be excited by the prospect of progression. It's important at this point to do exercise that you actually enjoy. It's a lot harder to get started when you're doing exercises that fill you with dread before you've even put your trainers on! So just remember that there is no perfect way to exercise and that it doesn't have to be a punishment.