Now's the perfect time to hit the open road...
2020 can be summed up in one word: uncertain. August is upon us and you're no doubt looking for some guaranteed fun. For years you've no doubt flirted with the idea of a UK road trip but then scratched the idea and booked your flights out to Spain and marked a road trip down as nothing more than a pipe dream. Well, travel to Europe is most likely off the cards and so now is the time to make that dream a reality and finally tick 'amazing road trip' off the bucket list. But where to go? We've put together a list of our top 6 road trips for this June. We've included a variety of routes and destinations so there's something for everyone. If you're wondering what to take with you, we've even thought of that. Keep your eyes peeled for our handy hints!
Lyme Regis, Dorset
Virtuo station: South kensington
Distance: 154 miles
Time: 3 hours 15 mins
Lyme Regis has a rich history with its name dating back to 1284 when King Edward announced it as 'Lyme Regis' because it is located at the mouth of the river Lym. Anyway, that's the history lesson over with, what is really exciting about this place is the harbour, the culinary delights and the amazing hiking paths. It has all the ingredients for an amazing weekend break.
It also makes for the perfect road trip destination with four sensational places to stop off at on your journey down from London. Firstly, there is a Windsor castle, a castle that embodies almost 1000 years of history. Drive on another hour and stop at Winchester, then 35 minutes on to Stonehenge, then 45 minutes over to Castel Cary, one final stop at Bridport before you are on to Lyme Regis! Once you arrive in Lyme Regis, park at the top of the hill and take the pleasant walk down to the main street. 
Tip: The seagulls are pretty brave here so just be on the lookout for the cheeky guys in the sky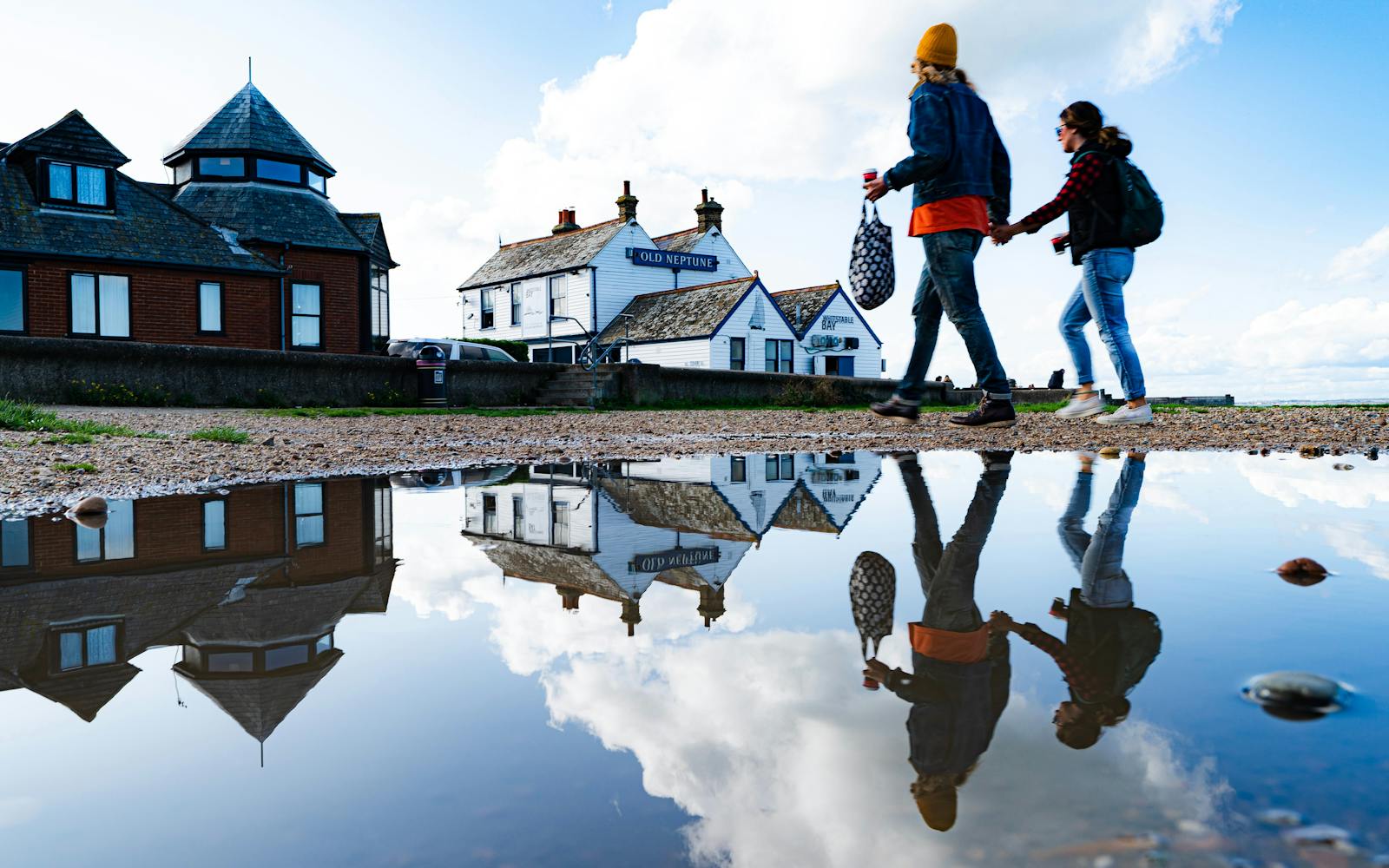 Whitstable, Kent
Virtuo station: Canary Wharf
Distance: 57 miles
Time: 1 hour 16 mins
Whitstable is a picturesque seaside town that, from my own personal experience, boasts the best seafood in the UK. It is littered with cool art galleries, good restaurants and most importantly a beautiful beach. The Old Neptune, or Neppy if you're local, is one of the only pubs on a beach in the UK and the friendly staff make it well worth the visit. 
If you are just making a day of it then the direct drive down is your best option the smooth open roads make it a pleasure to cruise over. If you're making a weekend of it then we recommend taking the slightly longer but more scenic route and making a few detours. By taking the A2 and M2 you can veer off and checkout various quaint places such as Lenham Village or some historic buildings like Leeds castle or best of them all the cobbled beauty that is Canterbury. 
Tip: If you want to avoid traffic when entering Whitstable avoid Borstal Hill and approach the town via the Old Thanet Way.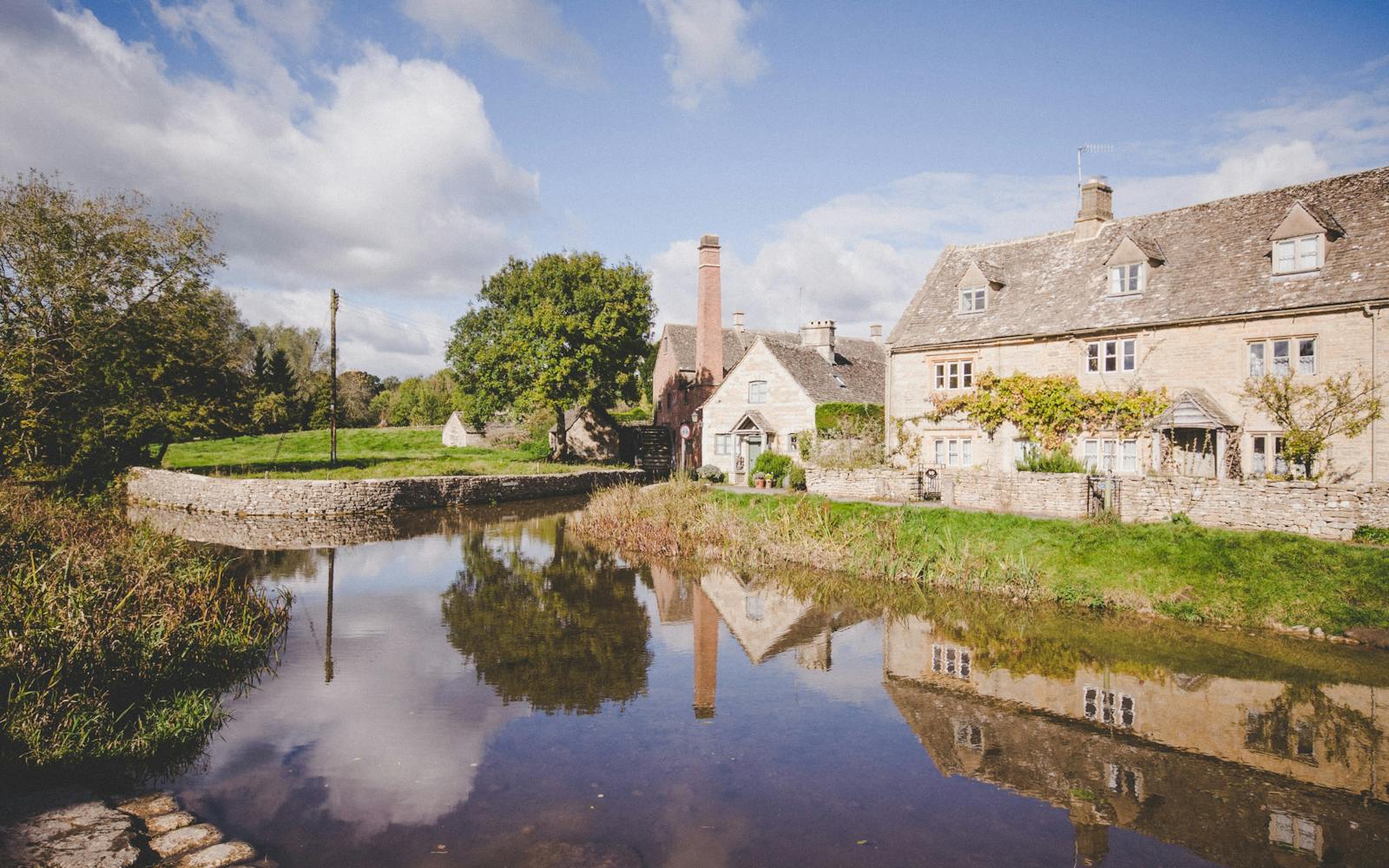 The Cotswolds
Virtuo station: Shepherds bush
Distance: 82 miles
Time: 1 hour 49 mins
It's impossible to talk about 'must-visit places in the UK' and not put the Cotswolds on the list! It is repeatedly said that it is the most picturesque place in the British isles and from my experience, that's spot on. What's better is driving around the Cotswolds is a must with public transport not being good. 
There are multiple options for getting to the Cotswolds with the M4, M5 and M40 the most popular routes. There are some top places to check out en route such as Henley-on-Thames where the infamous rowing regatta takes place. If rowing isn't your thing then check out Bath, a great place with amazing architecture. Finally, if you are really craving some history, Stonehenge is well worth a visit. 
Tip: You're best off renting the Mercedes A-class over the GLA as the streets are very narrow in the Cotswolds.
The New Forest, Hampshire
Virtuo station: Clapham common
Distance: 88 miles
Time: 2 hours
The New Forest gets its name as William the conqueror decided it was to be his new hunting forest. Well, hats off to Will as its a very nice part of the UK that is packed with great walks, interesting sights and good driving routes! The New Forest has its own breed of ponies and its own species of pine trees that you need to see first hand. 
When travelling to the new forest from London it is best to take the M3, that way you can pop off along the route at spots such as Winchester which has a medieval Cathedral and great lunch spots or Southampton, a great port city with an interactive Titanic experience.  
Tip: The New Forest is home to 11,000 grazing animals that all have the right to cross, stand or walk on the unfenced roads- keep an eye out for them. 
Jersey, Channel Islands
Virtuo station: Earls court
Distance: 226 miles
Time: 6 hours 50 mins
Jersey is a small island with copious walking trails and delicious seafood. It is a great place for a summer 2020 holiday and the ferry journey over helps make the whole trip it feel like a 'proper' holiday. The island has great Botanic gardens and Kayaking is a popular activity, with the island only 5 miles long and 9 miles wide some fit people will make the whole trip around the circumference!
Despite its size, it actually hosts 350 miles of road and driving is a great way to get around. There are no motorways in Jersey so get be prepared for narrow country roads! When making the trip from London, if you fancy a quick stop off before jumping on the ferry the seaside town of Bournemouth is a great place for some lunch and a walk along the promenade.
Tip: unlike the UK,  the island has a maximum national speed limit of 40mph
Ashdown Forest, Sussex
Virtuo station: Clapham common 
Distance: 36 miles
Time: 1 hour 9 minutes
This is a real easy one for a day trip out of London. It is famous for a variety of things but most importantly is the 100-acre wood that is where the famous Children novel Pooh Bear was set. There is the infamous pooh bridge which is as good for a game as Pooh stick as the books made it out to be! Given its stunning views and vast space it, of course, makes for a good walk. Oh and there's also a llama park! 
There are a couple of routes to get down to Ashdown Forest so its worth checking which you prefer. Both routes have great places to stop off at including Reigate and Sevenoaks. Both are rich with nice parks and good food spots. 
Tip: If you stop off in Reigate on the way down check out Cullunders restaurant for an amazing plant-based burrito! 
So what are you waiting for, hop in a car and get yourself on the road to discover all the UK has to offer! Our fleet is prepped and ready for your next adventure so secure your car and enjoy some guaranteed fun.