Explore the key features of the new app
Written by Adam

By now you have probably seen our exciting new app recently launched on iOS. We've spent the last 9 months listening to your feedback and creating a new app that we believe will be a game-changer for car rental and your experience. We put every bit of feedback on the table, we mulled over it and then we put our heads together to see what we could do to not only meet expectations but exceed them. Innovation has always been at the core of our DNA, we continue to set the standard in what a car rental experience can be. The truly exciting part is that this is just the groundwork for what is now made possible. In this post, I will give you a comprehensive break down of the three main features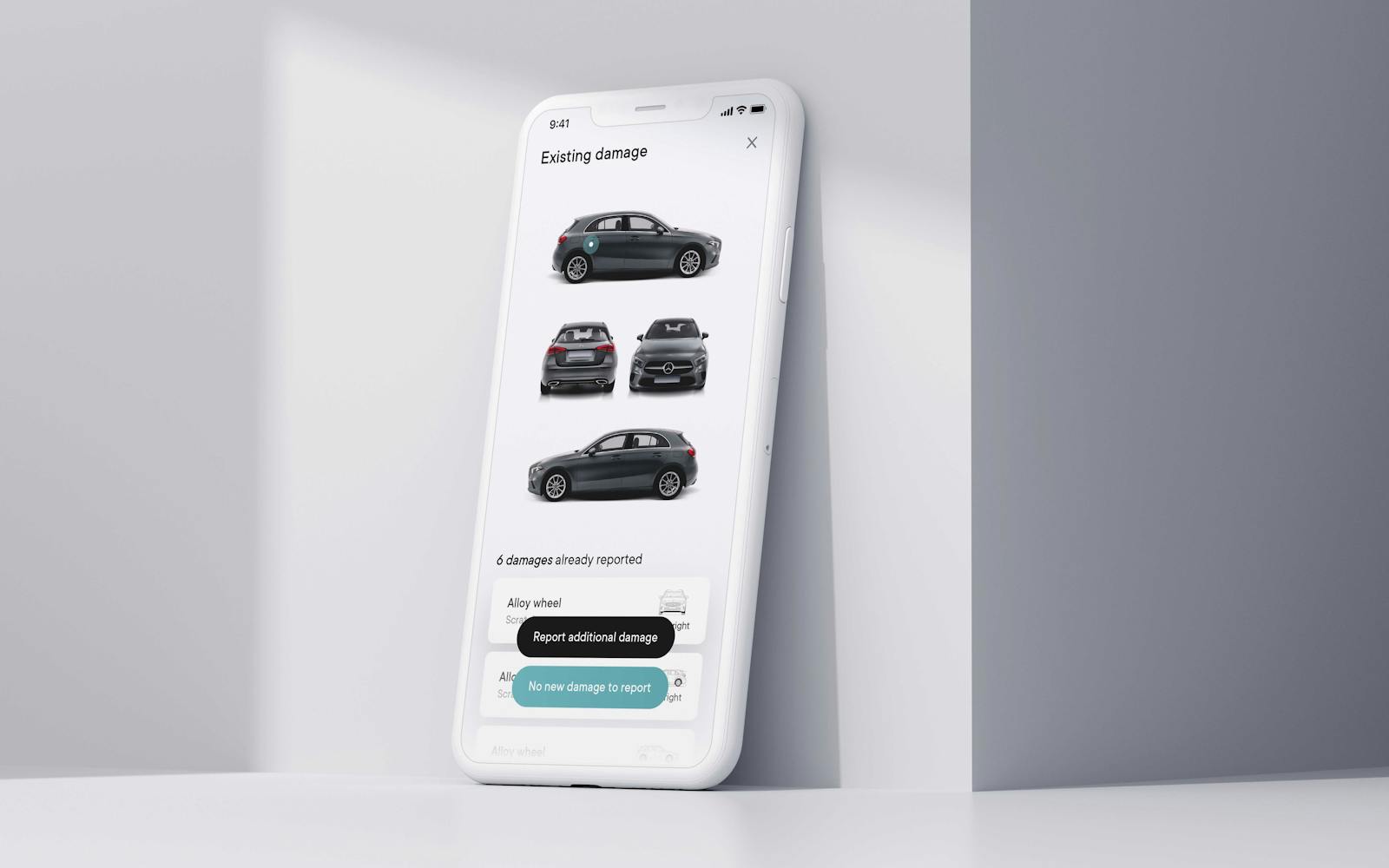 Feature 1: AI- Damage Report.
Although we had successfully overhauled the damage report, we wanted to push the boundaries of what was possible.  Thanks to 41, 269 data points and super calculator learning, we have created a flawless and easy to use damage reporting tool to tackle the bugbear of car rental head-on! 
So how does it work? You will be presented with an image of the car with pinpoints as to where any expected damage may be so you can in one glance see where to look. If there is any damage that is not there, you can take a photo of the relevant part, the app will then suggest a few options as to where the damage is located, you simply confirm and then you are on your way.
This carefully designed machine learning has allowed us to simplify the whole reporting process, instead of scrolling through 200 different car parts, you now automatically get offered 5 with almost 100% accuracy. Although incredibly accurate, as it continues to learn it will get even better. This means more time for you to get on the road and enjoy your trip. 
Feature 2: Lightening Fast Key
One of the big things we found our users reporting was that they loved the mobile-only key but they wanted it to be even quicker, quicker than a physical key, well, we heard you! Now our key is omnipresent meaning whatever stage on your journey through the app, the key is always with you!
Built from scratch, the Bluetooth connectivity is now much stronger and more intelligent. Further, at the swipe of a finger, you can now access, via the key, information on location, additional drivers, and other relevant updates. 
Feature 3: A New and Intuitive Design
The beauty of a good design is that it should feel surprisingly simple and that was our goal with the new app. We wanted to make sure we maintain the perfect combination of the Virtuo character that we all know and love whilst pushing boundaries with our look and feel. We wanted to ensure that the interface centred on providing a seamless experience for the user.
We did exactly that, our app tailors to you. Wherever you may be on your user journey our app is programmed to provide you with personalised suggestions and information. New users will see this in the signup process and well-loved customers in their use when booking a car and browsing the app.
We really love this app and our super excited to see how our users enjoy using it. With the introduction of these core features, we have laid the foundations for even more exciting and game-changing features. Our use of the latest in machine learning and design allows us the capability to provide services that you didn't think possible! We truly believe this app has revolutionised how people are able to hire a car. Let us know your thoughts!