A mountain guides top secret spots 2 hours out of Edinburgh
Here at Virtuo, we're all about getting out of the city and getting amongst nature. Almost every city is surrounded by natural beauty that often gets overlooked or forgotten about by city dwellers. To showcase how easy it is and to give you guys some cool ideas of where to go, we set Tristan Cameron-Harper the challenge of exploring some awesome places that are just two hours outside of his home city. We caught up with Tristan to find out a bit about him and the 3 awesome places he visited. We also covered why he thinks it's important to get out beyond the city walls and also what you can do when out there. Oh and stay tuned to hear his number 1 top-secret location to escape to! The best part? Our cars come with a generous mileage package that you can extend at any point so you won't be limited on where in the UK you can go!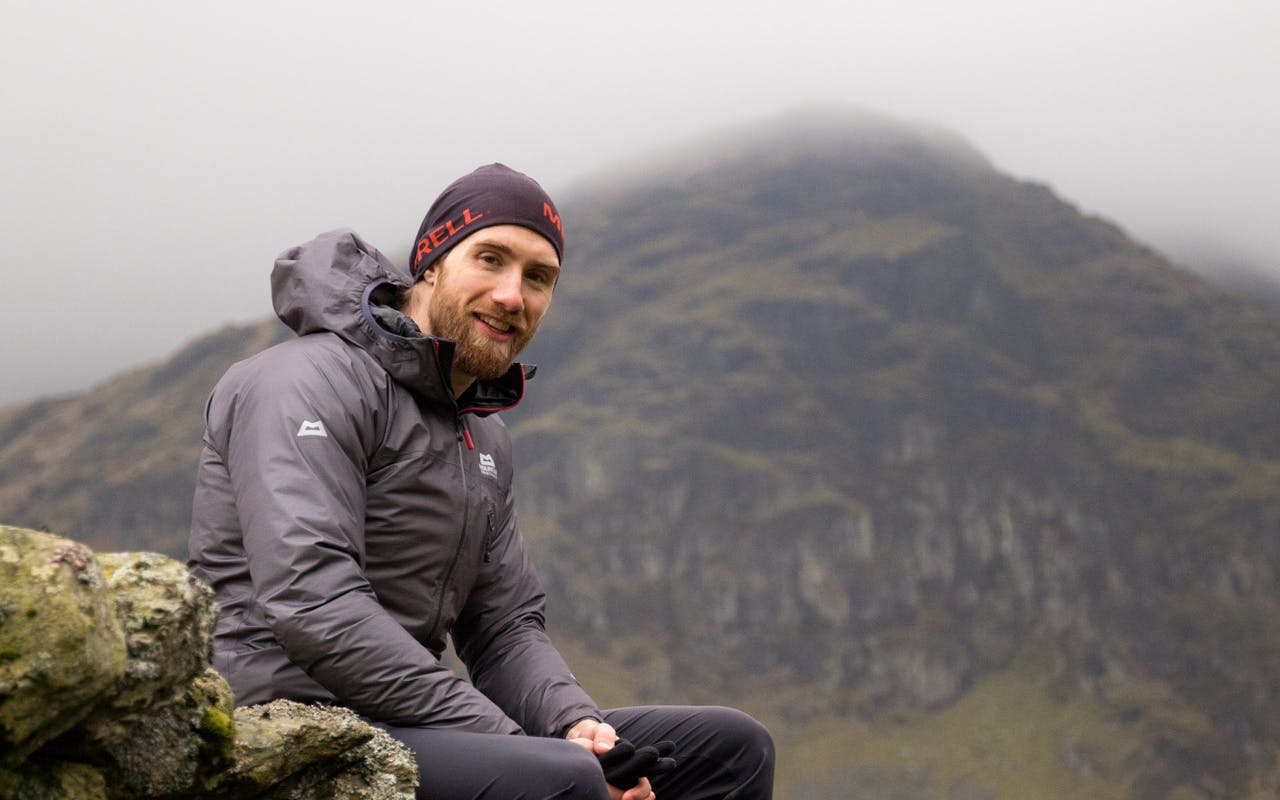 Hey, introduce yourself and let us know a bit about yourself...
Hello, my name is Tristan Cameron-Harper, I am a qualified Scottish mountain guide, a photographer and a brand content creator. 
I used to be a professional Ice Hockey Player but one day I decided that it was time for a change. My job these days, when I am not clicking away on my camera, is taking clients from all over the world to remote parts of Scotland and sharing with them the magic of my beautiful country. We hike mountains, visit heritage sites and chat about the landscape and its history. 
I also undertake commercial work for clients. I try to create content in a natural, down to earth way, with the goal of peaking peoples interest and inspiring them to consider exploring or trying something new. 
Whatever I do I am always trying to promote the beauty of our planet and both the mental and physical benefits of exploring outdoors.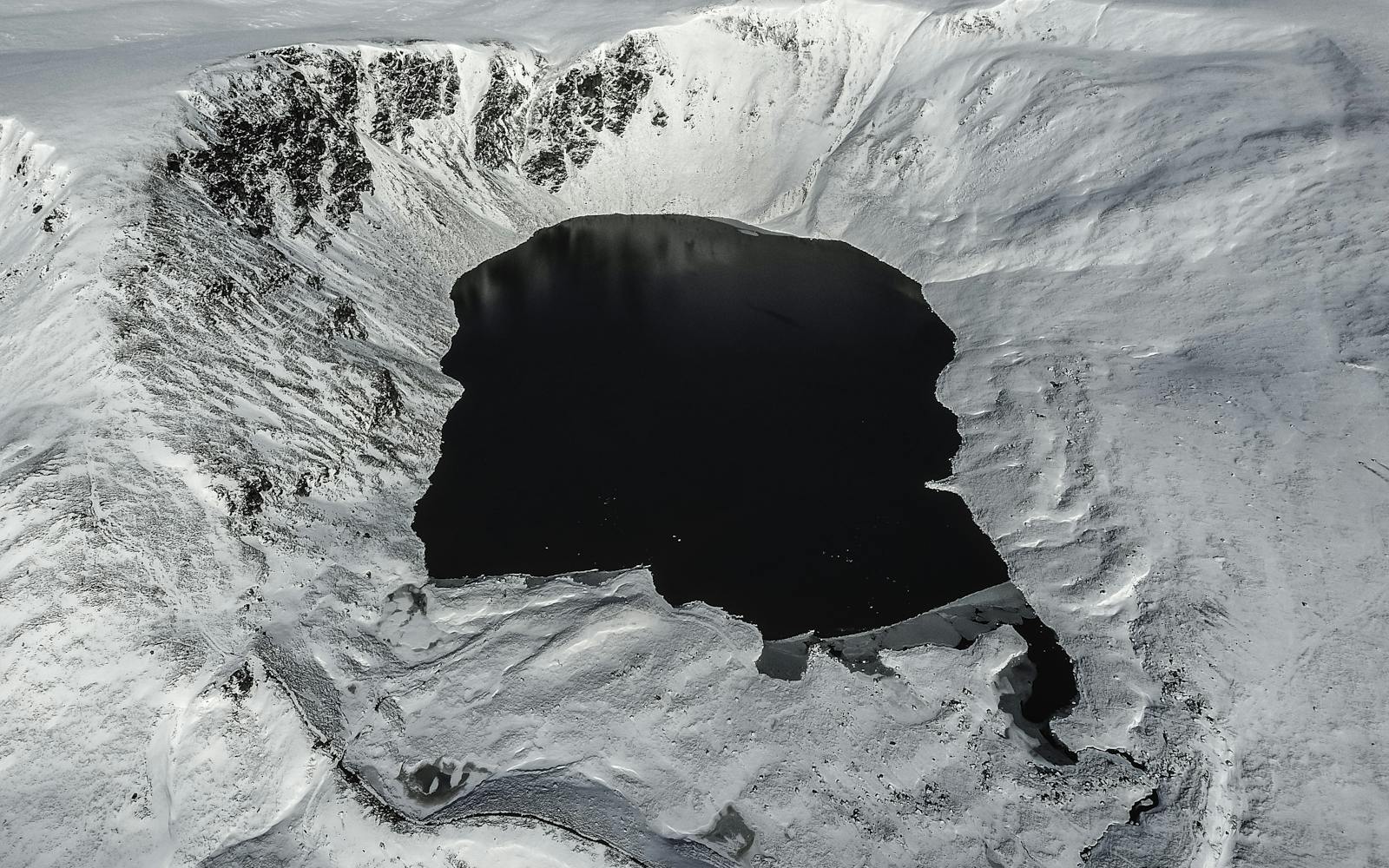 Tell us a little bit about your recent trip with us, what did you get up to?
My trip with Virtuo was all about seamlessly escaping a busy city and exploring spots that were 2 hours outside of it. I live in Edinburgh, it's a stunning city with great architecture, museums, and coffee shops. However, like most cities, it's easy to get lost in the buzz of it all, we tend to forget how good it is for us to get away, to get out into nature. At the touch of just a few buttons on my smartphone, with no time-consuming paperwork, I hopped in a car and I was out of the city. I was ready to create some fun memories and recharge, I mean who doesn't love a road trip!
First off I wanted to go to a place where I could check out some really awesome rock structures and go for a hike, so naturally, my first stop was Bunnet Stane. Its roughly an hours drive North towards Lomond Hills. Bunnet Stane is a unique sandstone rock structure local tales speak of it being a Pictish Kings tombstone or a Druid Altar. Beneath it is the Maiden Cave created as a bothy for shepherds but there is chatter of it being a location of a real-life Scottish equivalent of the Romeo and Juliet tragedy.
My second stop was Glen Clova's Loch Brandy, this is just over a 2-hour drive taking you into the southern part of the Scottish Highlands otherwise known as the Cairngorms; it is one of 3 national parks in Scotland and full of beautiful hikes and amazing wildlife. You can park at Glen Clova Hotel and then you follow the path up to Loch Brandy sitting at 410m, it is breathtaking and about a 2-4 hour walk giving you a great taste of why the Scottish Highlands are so special. (On the way back it's worth a detour to the Glen Clova Hotel for a nice meal by the fireplace, with options to stay in the hotel or one of the cabins with a jacuzzi)
My third and final stop before heading back to Edinburgh was Balmerino Abbey, it's just over an hours drive. It has picturesque Monastery ruins over-looking the River Tay, a great place for a picnic and the perfect place to explore along the coast. You can walk down from the Abbey making your way left along the beach that joins onto a coastal forest walk where you can walk for a few miles with the added option of places to pitch a tent, build a fire safely and spend the night.
You mentioned you thought it was important to get out of the city, why do you think that?
In today's world, there is an abundance of demands, artificiality, and audible and visual noise that we can easily get lost in. Combine this with things like social media and you have a fast-paced life that is constantly whirl pooling us on a daily basis. 
If we don't take time for ourselves, it can have a negative effect on various areas of our life. We see that when we can just go back to the basics by turning off from the digital world and making some time for the things that we enjoy, we can boost our mental health, physical health and immune system. It can aid our thinking processes and creativity by helping us clear our mind and de-stress or inspire us.
"On a subconscious level, we need some of the sensations, sights, smells and sounds that nature provides; it's like therapy"
A dose of getting out in nature has many scientifically proven benefits and makes for a happier life. On a subconscious level, we need some of the sensations, sights, smells and sounds that nature provides; it's like therapy. Re-familiarising with the spaces we used to visit as children can bring us back to feeling free and without a care in the world.  It doesn't need to be about forcing yourself to hike a mountain, or wild camp (even though I'm a fan of that). You don't even need to be athletically adventurous, it can be about just making time to get outside and let your inner child out to have fun, and find inspiration in the world again. Rip up your to-do list and breathe, just jump in the car, drive to a cool spot or book a weekend at a really cool cabin and go for a stroll and sit telling stories around a fireplace, or even in the car on your journey back from an adventure.
By being in nature, whether by ourselves, with friends or with our loved ones we can create unique memories. This resonates at our core, it gives us respite from whatever's been going on at work or in life, by de-stressing and relaxing we can free up some space. It can help us think clearly and give us a new perspective. We are always so busy and concerned with sticking to schedules, sometimes its good to have a break jump in the car and just see where the day takes you for a change of scenery.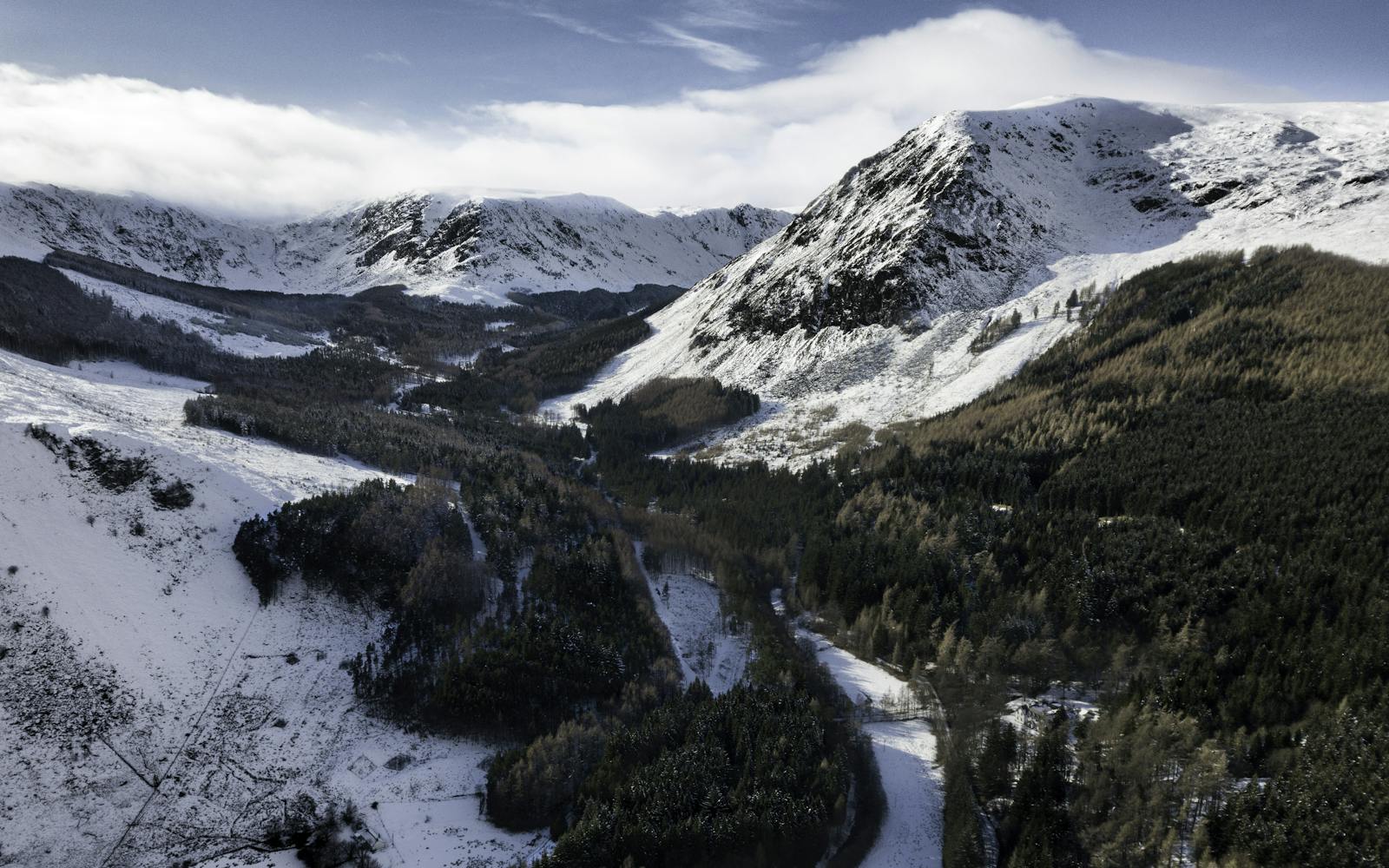 ok, agreed getting out in nature is definitely important, any ideas on what to do when out in nature?
There are many things we can do in nature. My first recommendation would be to try wild camping with some friends, it can be a great way to understand nature and overcome any fears you might have of the natural. The reason I say this is because when camping, you get to experience some really special moments, for instance, having a hot brew around the fireplace, lying under the clear starry sky gazing at the moon, or being in your tent all wrapped up in your sleeping bag listening to the wind and trees rustle whilst birds chirp away in the morning; a nice change from the usual wake up alarm! The best part is the view: everywhere you look you see mountains, lochs or wildlife.
Of course, if wild camping isn't your thing, my second recommendation would be crashing in a camping pod, a nice little cabin or a hotel room if you really like all of your creature comforts. Even just going for a walk someplace out in nature with nobody around is great. You can sit down, relax and engage with the sounds of nature, it is very meditative. It's simple, we don't need to complicate it and most importantly it's good to lose signal or forget about your phone sometimes (don't worry with thanks to Virtuo using Bluetooth- you can still unlock the car!). 
"There is nothing quite like nature to remind you that you're alive, to inspire you and remind you of the beauty that is this world"
On the other hand, if you're someone that likes a harder challenge, then my third recommendation would be hiking a mountain. Being at the top of a peak after a challenging hike is definitely a special way to reward yourself in nature. You have accomplished not only hiking the mountain peak but you have also reminded yourself that you can do it, you have overcome your fears and pushed your body to its max. There is nothing quite like nature to remind you that you're alive, to inspire you and remind you of the beauty that is this world. A beauty that is worth protecting, both for ourselves and for future generations.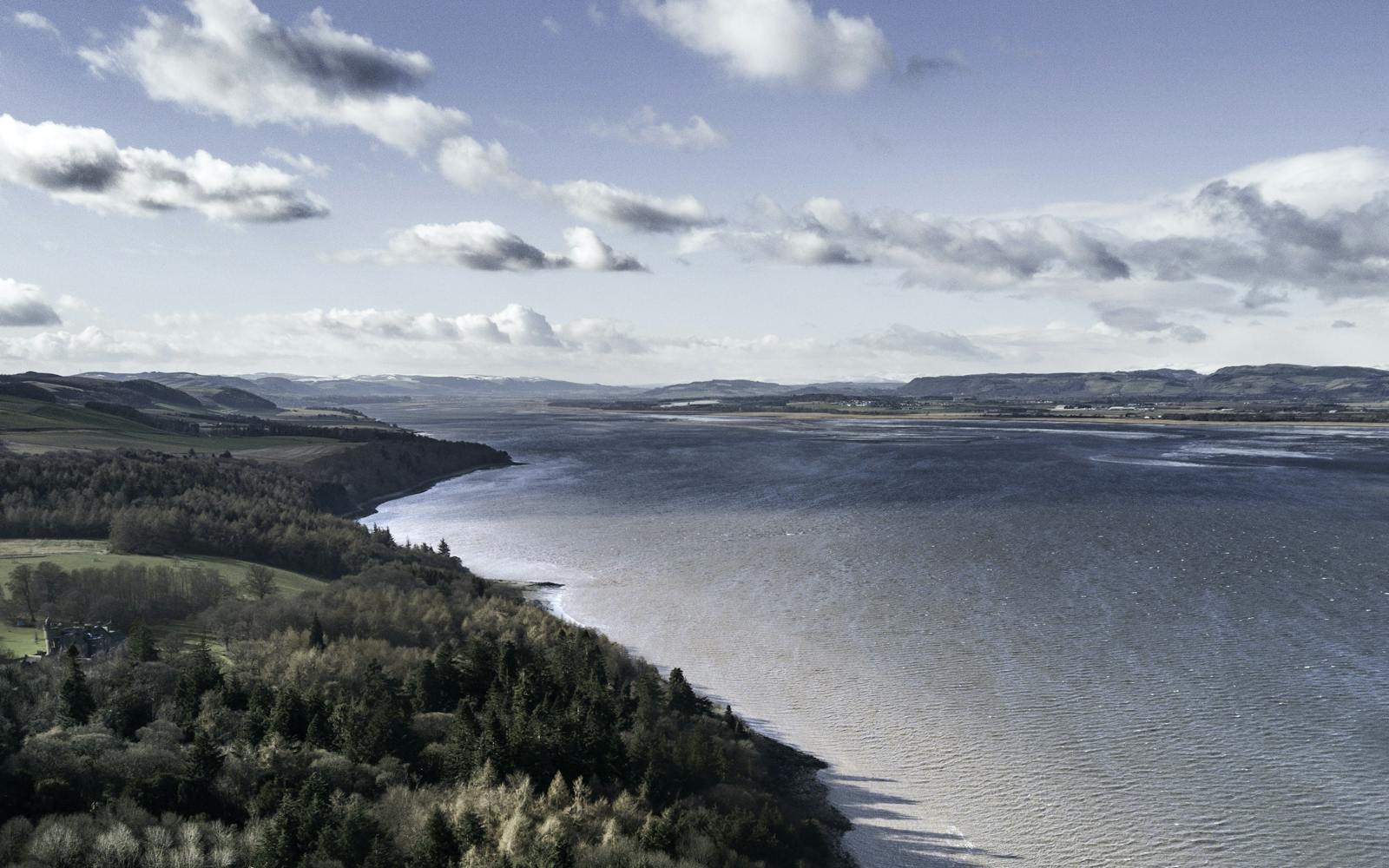 As a qualified mountain guide, it would be great to hear what your no. 1 secret location to escape to is?
Hmmm if I told you my number 1 secret location to escape to then it wouldn't be secret! However, l am more than happy to share a few places I really love. One of my fave areas to explore is the Scottish Highlands, its a place that you see very few people and allows you to experience different sorts of terrain, whilst embracing the different aspects of nature. For example, you get a mixture of weather: either the sun is shining or it's covered in snow and you get an assortment of different wildlife, i.e. squirrels, Scottish wildcats, eagles, mountain hare or even deer. Personally, I encourage surprises when I'm in nature, l tend to get a lot out of going into the unknown, embracing it for what it is and snapping some images; I use it as soul fuel. 
"Sometimes you should just grab a map, decide on an area and jump in a car; you'll find your own secret location soon enough"
There is also something special about going for a hike and stumbling across the old castles, caves and ancient sites that are scattered throughout Scotland, they have a powerful and magical presence. There is definitely still a strong human attraction to these heritage sites throughout not only Scotland but the world. I strongly believe that listening to yourself carefully, thinking about what you need and seeing where you are pulled to in that particular moment is incredibly important. Be it at a coffee shop, a restaurant, a cabin, a particular viewpoint, a historical site, a place from your childhood, a nice walking route or whatever it may be. Sometimes you should just grab a map, decide on an area and jump in a car; you'll find your own secret location soon enough.