We've got you covered over the next 12 months...
Are you looking to self-quarantine this year? Maybe you fancy an obligatory 2 week stay in a hotel, no? Well, then the idea of a UK staycation may be starting to appear on your radar. For many of us, this is uncharted territory. I am very much in the clichéd bracket of being both excited and nervous about the prospect of a UK trip! Where do I go? Will the weather be good? Will the whole trip just be centred around fish and chips on a rocky beach? Fear not, I've done some research, I've spoken to people who know what they are talking about and pulled together their recommendations of the best places to visit in the UK by month. This is not going to just be a guide listing places we've all heard of but don't know where to go this will get down into the all-important finer details. Let us know where you end up going by sending us a message on our Instagram.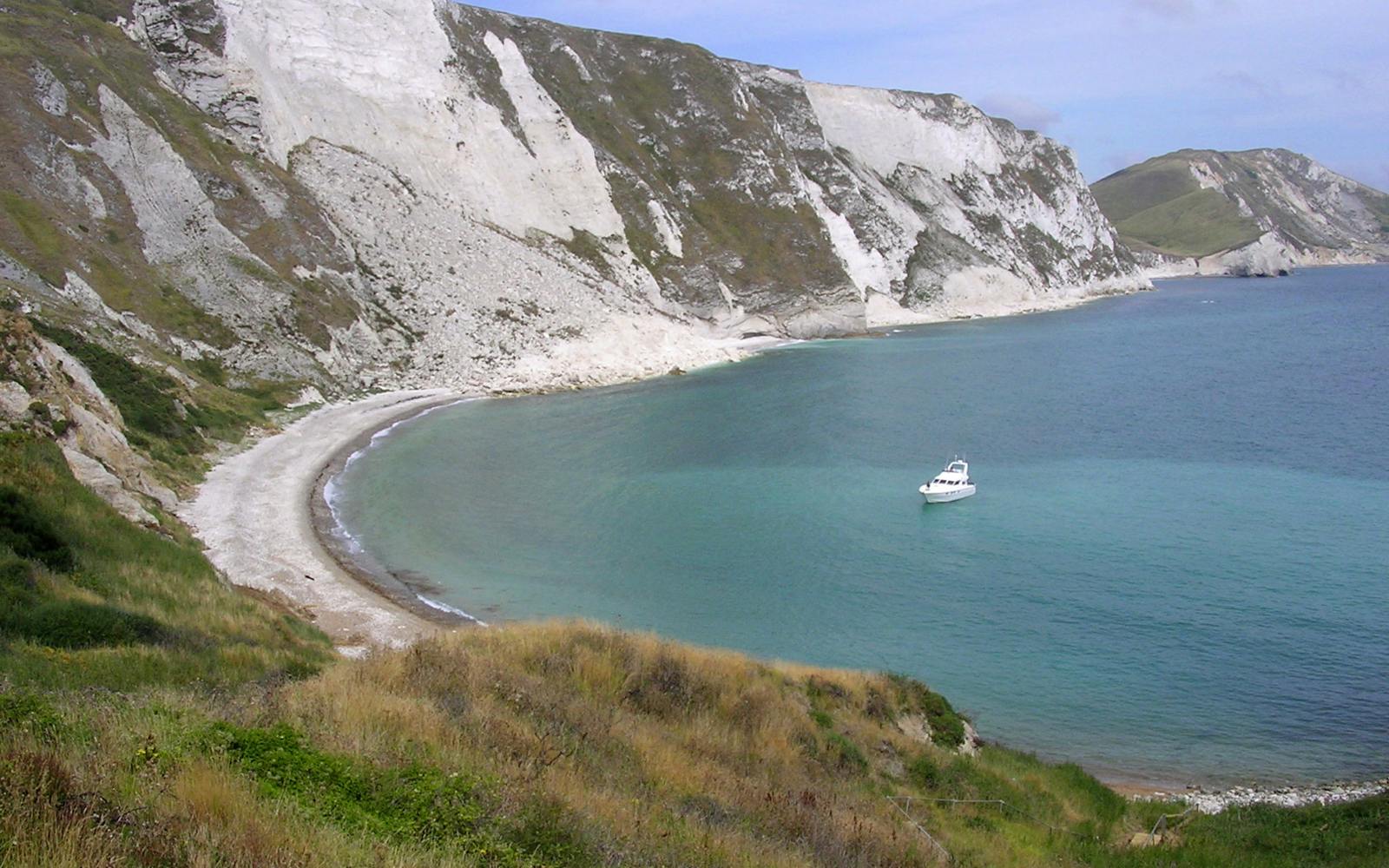 August
Recently, we've seen just how the busy the Jurassic Coast beaches can get. If this sort of crowded set up doesn't sound like your cup of tea, then this hangout is for you. Thanks to the adventurous walk that's required to access Mupe Bay, you'll more often than not get to enjoy the spot in private. After you scramble down the chalky path you can pitch up shop and wait until the tide is out to see the crystal clear blue waters that you'll definitely want to plunge into! 
September
Want to sneak in one last trip to the seaside before its definitely too cold? Home to one of the best beaches I have personally ever visited Sennen is a small quirky village that is just one mile from Lands end. Its greatest asset, Najizal beach, has everything you could want and shows just how beautiful erosion can be (i never thought I'd say that). 
October
Grab your partner and take a trip to what was recently voted the most romantic glen in Scotland. It is a spectacular place for a walk and its waterfalls are a great place for a cute couple photo. Alternatively, maybe running is your thing. Well, Glencoe has some amazing trails you can spend all day exploring. Anyway, who says you can't fall in love with a place rather than a partner? 
November
If you're looking for the all-round Scottish experience then look no further. Home to impressive castles and the glorious highlands, Dufftown is a great place for an escape from 21st-century living. If you aren't already tempted then I will say one more word, 'whisky'. That's right, this place is the Malt whisky capital of the world.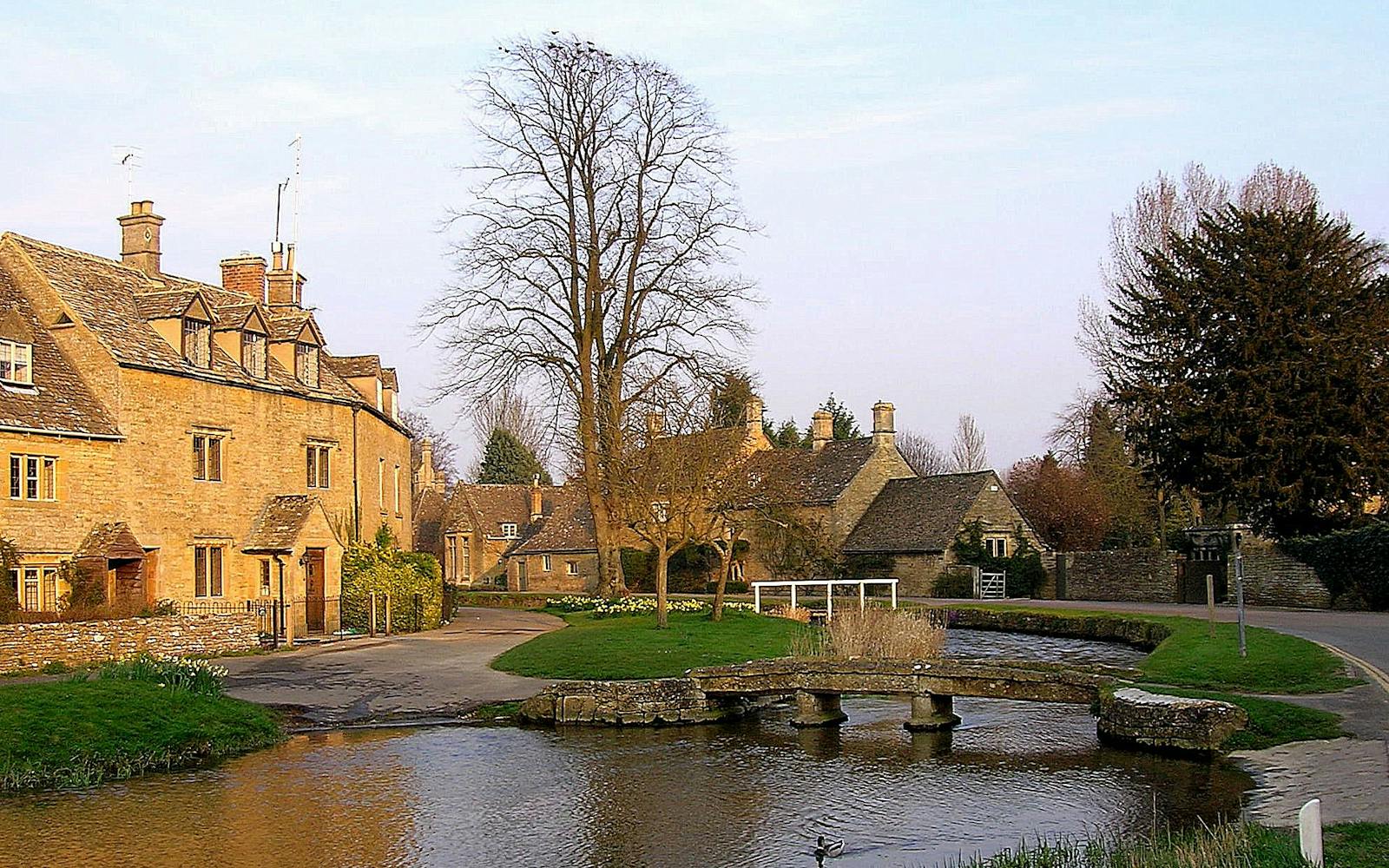 The Slaughters, Cotswolds
December
You've got to take a trip to the Cotswolds over the Christmas period, right? That's what I'm told anyway. The slaughters doesn't have a very festive name but it does have a festive feel with walks along the river, quaint pubs and small cottages with open roaring fires.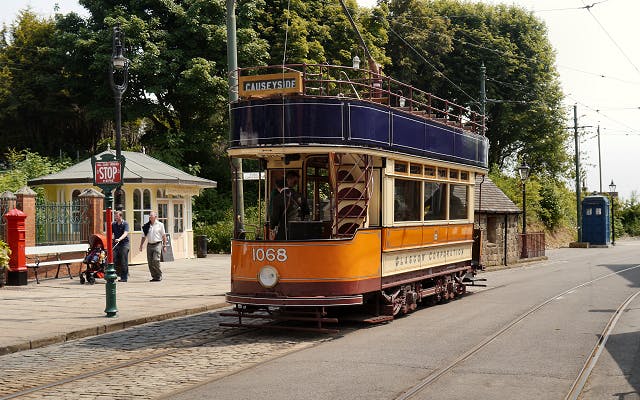 Crich Tramway Village, Whatstandwell
January
The only thing more exciting than a tram is a vintage Tram that is operating on a traditional tramway system. Crich Tramway Village in Whatstandwell is one of the last tramways to operate in a major British city. Not only this but there is a sculpture park, dense woodland for a trail walk and some awesome pubs. All of this adding up to provide the perfect trip away. 
February
After the chaos of the festive period is well and truly behind us (and you finally have some money), the best thing to do is to take a trip away for some peace and quiet. Well, I can promise that you'll never have been anywhere quite as remote as Bardsey Island. Home to just 8 cottages, it is the perfect spot for dolphin watching, exploring ancient ruins and taking in some fresh air! Get booked in soon because these places get snapped up.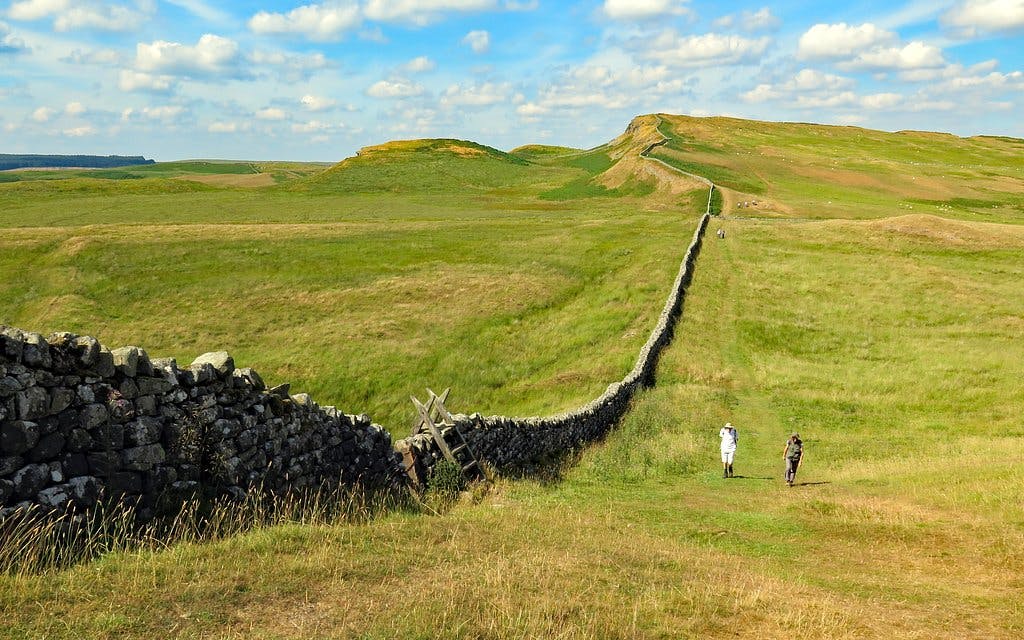 Hadrian's Wall, Northumberland
March
Said to be one of the most magnificent bits of history in the UK (by my Dad), Hadrian's wall in Northumberland is a must-visit. Actually, UNESCO World Heritage has said that this site played a significant role in the history of humanity which alone is a good reason to visit. So pack your raincoat, dress up warm and get some culture in your life with a trip up North.
April
This is no April fools, Porth Joke is no joke. However, I guarantee that you'll have so much fun you will have a laugh. This small cove is nestled between Holywell and Crantock and remains untouched. It's the perfect setting for a game of frisbee, a paddle in the sea or just to lie and take in the Cornish air. It is quite simply a strollers dream with the Pentire Inn pub a great place to finish up in. 
May
Grab your net and head to Blue pool corner for some rock pooling. Don't forget your swimming costume as it's rockpools make the perfect place for wild water swimming. The 1km walk to the seafront means you can most likely get to enjoy this place with minimal disruption!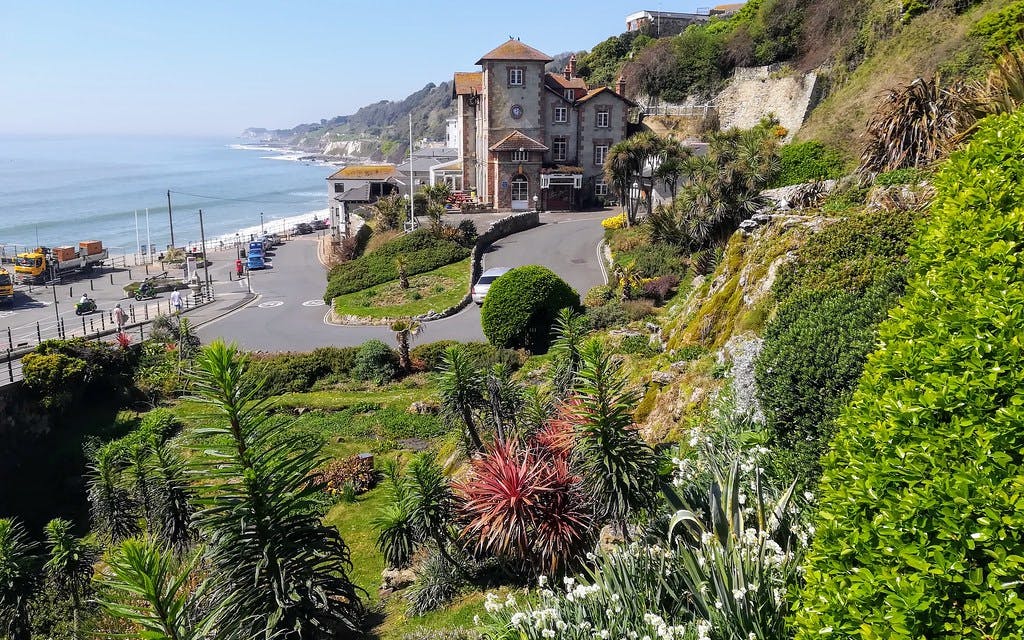 Ventnor, The Isle of Wight
June
Want to have some sun this summer? Well then, the sandy beach of Ventnor is perfect thanks to its very own microclimate. The town is a very traditional seaside town that provides the perfect opportunity to relax, enjoy a book and dip your toes. When you have adequately bronzed yourself, head up the cliff and take a moment to inhale the fresh air.
July
Rye is a quaint town with an assortment of cobbled streets, timbered houses and medieval history. Not only does it have all this, but it also has every holiday goers top request, a sandy beach! If going for a dip in the icy water isn't your thing then you can always take a stroll along the sand dunes up to the Rye harbour estuary. As the saying goes, a little sand between the toes will take away your woes (sorry, I won't do any more sayings in this article). 
That concludes our month by month run-through of the best places to visit in the UK. With this list at the ready, you'll be thinking why did you ever go abroad? All you need now is a way of getting there, well that's where we come in; jump in a car and see what the UK has to offer!